< Back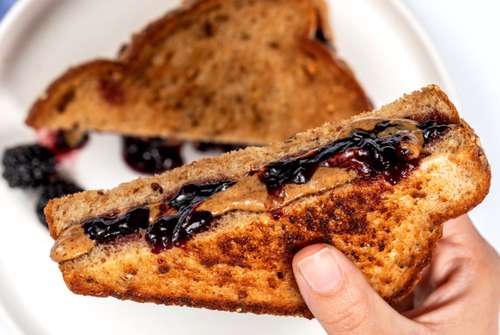 Grilled Blackberry PB&J
Instructions
Heat large skillet over medium-high heat.
Generously spread 2 tablespoons almond butter onto one slice of bread. Spread 2 tablespoons of preserves onto another slice of bread. Repeat with remaining slices. Place together almond butter, and preserve slices to make 2 sandwiches.
Generously butter both sides of sandwich with 1 tablespoon butter.
Cook sandwiches on each side until golden-brown, about 3 minutes per side.